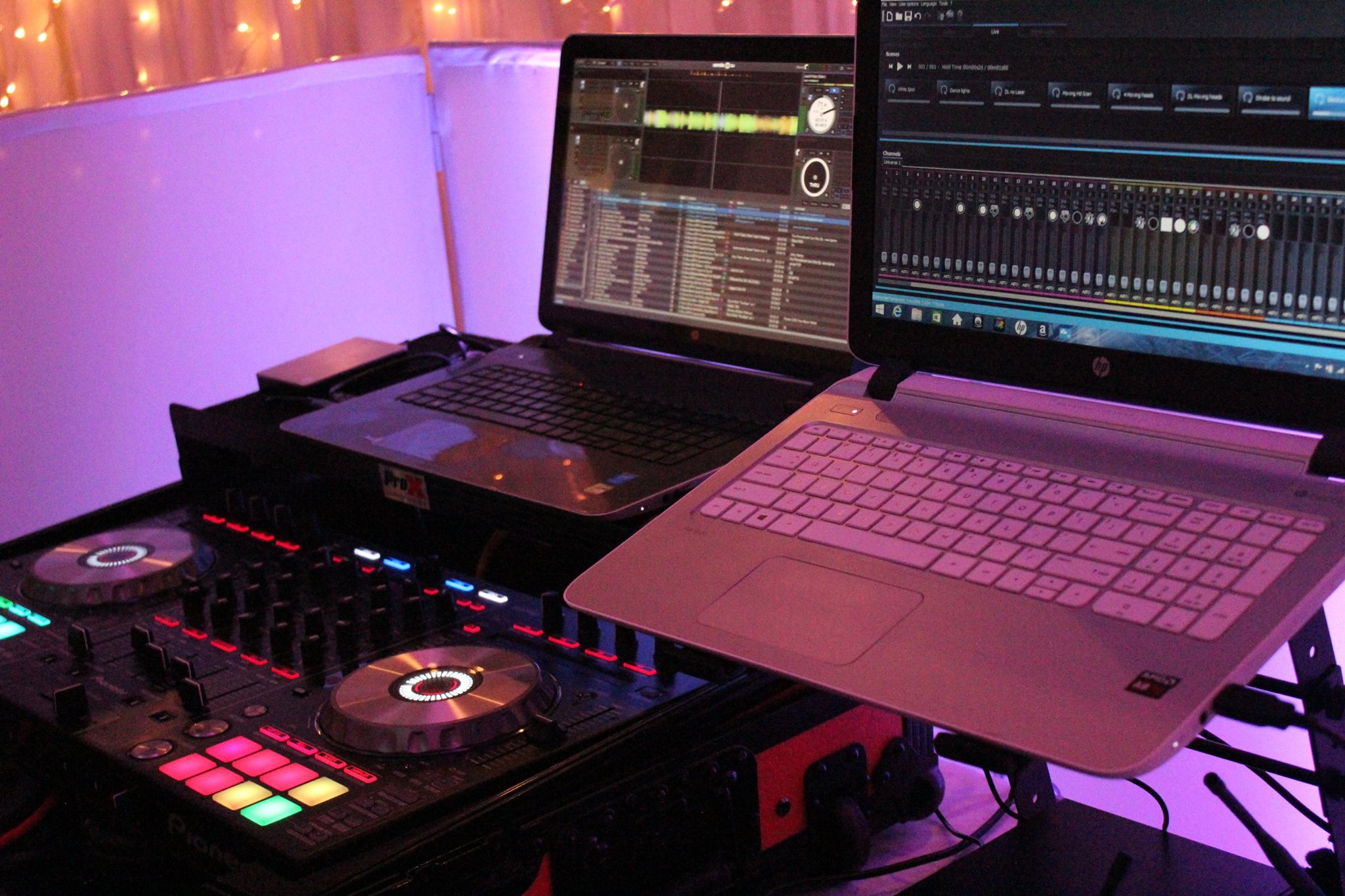 Our Approach
When you book us for your event, you receive a dedicated staff focused on making sure your event is a success. Our complete music library, which is updated weekly, with today's hits are available to you, along with all time favorites. Our dynamic sound system is designed based on your needs and on the size of the venue partnered with our premier light package featuring our creative design services.
Our Story
Nota Dj Services was founded in 2014, although our staff has been DJing and creating entertainment for over  15 years. After taking a short break to start a famly, Alex and Deb began this new venture under a new name to highlight their bilingual services. Just another opportunity from Nota Dj Services!
NOTA did amazing! I would message them on Facebook to get their ideas as I was wanting to do a fun dance with my dad. I kept changing the songs and the lengths of the songs and they would make the necessary changes and get them sent over to me very quickly. Not only that, but 2 days before the wedding, I texted Craig (the DJ we had) requesting to change the reception entrance songs and he was more than happy to. It went off without a hitch. There was not a single song that was playing that had an empty dance floor! We partied all night and I could not be more happy with how everything turned out! Highly recommend!
Abbey Brophy & Austin Lansink 06/26/2021
Boulders Conference Center - Denison, IA
BILINGUAL SERVICE
With times ever-changing, we understand that entertainment services have to be versatile in more than one language to please a wide range of clientele, That's where our bilingual service is exclusive! We know that you want every one of your guests to have a great time during your event, and what's better than having someone that understand their needs. It doesn't matter if it is just English, Spanish, or a bilingual event; you can be sure that our professionalism will be the same, regardless of the situation
EXPERIENCE WITH DIVERSE MUSIC FIELDS
With Nota Dj Services, we have knowledge and experience in a lot of music genres, giving us an edge as we can adapt to any kind of situations. From good old country, to the Caribbean rhythms,  we cover them all, so you and your guests can enjoy and have a great time!
Next Step...
Now that you learned something about us, why don't you let us know about you and your needs and wants.